Go Here For All Of Your Hole-Digging Alaskan Bush People Needs!
Do the Alaskan Bush People get paid? We asked! Read our interview with the Brown family.
It's CHAOS in Brownton Abbey! MEDICS! EVACS! GUNSHOTS! SOMETHING'S REALLY REALLY WRONG!
The Black Screen of Fake Doom!
It's Make Your Own Alaskan Bush People Black Screen of Fake Doom Night!
"Dad just had a seizure, is what happened," Bam explains. "He every now and then weirds out, gets all dingy. He has a seizure." Billy was in a coma for a week in 2006, and he's had these seizures since then, and they've grown more frequent.
"When he has one of these episodes, you never know if it's the last episode he'll ever have," Noah says. Is Noah talking about Billy or the show? "So that's why we all stick together. We all want to be there when it happens." So the Brown kids' lives revolve around waiting for their father to die?
Someone needs to decide if Billy's going to go to Seattle for medical treatment, expensive coffee and grunge music. Of course a pissing match between Bam and Matt ensues about who gets to make that decision. If Billy's going to die, he's going to die in the bush or on a boat, not in some hospital, dadgumit! Billy has a Bush Heart!
But it's back to work! Somebody's gotta weed the garden and wash the dog. Matt's busy spreading fern seeds all over the top of the root cellar to prevent erosion. This involves Matt "dancing on leaves with his socks," because everything Matt does must be accomplished with nonsense.
It's been four days since Billy's last seizure.
There's a hauling job that needs to be done from Hoonah to Gustavus, and Billy's thinking that it might be time for his kids to do this one on their own. "Having a close family is one of the greatest gifts we've ever given the boys," Billy says. "But in some ways, I think it might be holding them back." YA THINK?
After the camera crew left for the night (I guess they're not sitting around waiting for Billy's next seizure), there's a bear in the midst of Brownton Abbey. The Browns come out with a show of force to scare off the bear, and a morning perimeter check reveals an "exxxxtremely dead bear." The bears are cannibalistic!
The roof is leaking on the Browns' cabin, probably in the same spot where they tried to build the house into a tree. It's decided that they will tin the roof. Insert "Love Shack" joke here. Billy knows a guy in Hoonah who will give them a bunch of scrap tin if they put in a day's work for him. Nothing cures seizures like the good ol' sea air, so Billy and the boys take the Integrity up to Hoonah.
Rainy and Birdy go berry-picking. Birdy advises against eating berries directly from the bush because they may contain worms. Then they smash berries on each other's faces and that pretty much does it for these two for the rest of the episode.
The scrapyard in Hoonah is not Kenny's junkyard, which may lend credence to Stoopid Housewives' theory that THEY KILLED KENNY! YOU BASTARDS! when he visited Brownton Abbey last week. Kenny is probably buried in Matt's root cellar. The boys have to sort a bunch of scrap in exchange for the tin sheets, and Matt decides he's going to be foreman of the operation.
And back home, Billy lets Matt lead the roofing operation, because SEIZURE! Gabe and Bear install the tin on the roof, and it's not going well. I'm not a smart man when it comes to roofing, but I do know that you start laying stuff at the bottom by the eaves, because GRAVITY! It's going slowly, and there's rain coming, meaning the roof will get slick as ice and Billy will misuse the word "literally." Bam arrives on the scene (big mistake) and lifts a sheet of tin up to Gabe. The tin gets snagged on the roof paper and Gabe can't get a grip on it. (Not sure why Bam didn't use the ladder to slide the tin up to Gabe, but that's why Matt is in charge of this cluster and I am not.) Bam almost gets Slap Chopped by the sheet on its way down. Somehow the boys or some professionals from Hoonah get the job done.
Where's Noah during the whole roof escapade? He's in his workshop of horrors doing biology projects and listening to opera. He's preserving a dead bat in "formalgahyde" and vinegar in a jar.
Billy confers with Matt and Bam about the hauling job to Gustavus, and after much seriousness and nodding, it's decided that the boys will go on the journey without Billy. The boys then confer around the campfire to determine who will be skipper of this voyage, and logic and reason is overridden by rock, paper, scissors. Matt is captain. May he go down with the ship.
The family says bon voyage to the seafaring foursome. "Remember that we'll be right here," Ami says tearfully.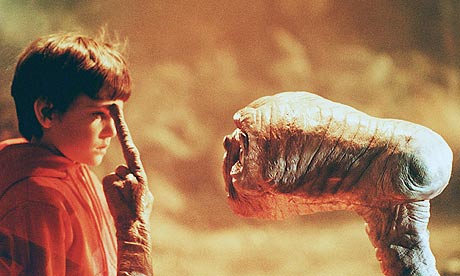 "And if we're not here, we'll be up there waiting for you."
I assume by "up there" Ami means up in Bear's treehouse.